BREAKING NEWS!!
May 30th we will try to have a test and tune day. One day only.
$100 entry fee. Minimum of 20 cars paid entry by May 15th in order to hold T&T - More are welcome. Licensing and JR. Licensing will be available. Jr. license/T&T fee $30. This is only a test and tune aimed at new cars / set-ups and new drivers. There will be no ET racing or jackpots. Full 2 lane prep and time slips. Entry fees will go toward track expenses / rental. Prepays to be mailed to PCMS P.O. Box 31 Malta MT 59538 By May 15th. If we do not have 20 prepaid entries by May 15th there will be no T&T. In the event of a cancellation or rain out all checks will be returned.
Any questions feel free to contact John Carnahan at 406-390-6735.
---
Chassis Certification Day
Dave Schaffel will be doing chassis certifications on Sunday March 15 at John Carnahan's shop, 734 South 6th Street West, Malta, MT starting at 9:30 AM.
---
The 2015 Summit Super Series Flyer is here!
Thank You for a GREAT race year!!!
C-Ya in June!!!
It's official!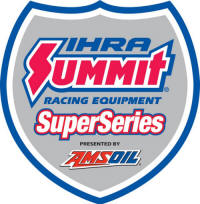 The IHRA main office has just confirmed the Summit Super Series Points representatives from Hi-Line Dragstrip.

Representing the Box/Super Pro class will be Neil Stahl from Glasgow. The No Box/Pro class will be Dylan Bergos, from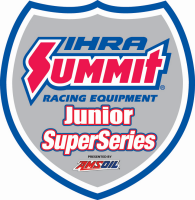 Malta. The Jr Dragster competitor will be Blake Lloyd from Glasgow.

Each of these racers will compete in Edmonton at Castrol Raceway on August 15 for the title of the Division 6 Summit Super Series champion. The winners in each class will advance to the World Finals to be held in October in Memphis, Tennessee where they will compete for their share of over $250000 in prizes and cash and the title of "World Champion".



IHRA Division 6 Border Bandits
Visit us on FaceBook

---
Saturday 8/30/2014 Race

JUNIOR DRAGSTERS

1ST-G Lloyd

2ND-R Schultz

PRO

1ST-Randy Koop

2ND- L Derrick

SUPER PRO

1ST - N Stahl

2ND -
Sunday 8/31/2014
Track Points Race

JUNIOR DRAGSTERS

1ST-K Stahl

2ND- G Lloyd

SPORTSMAN

1ST-B Wilkins

2ND- A Stahl

PRO

1ST-R Koop

2ND-C Hiller

SUPER PRO

1ST-D Vipond

2ND-R Lander
Monday 9/01/2014
IHRA Iron Man Race

JUNIOR DRAGSTERS

1ST-R Landerl

2ND- B Lloyd

SPORTSMAN

1ST-AHaas

2ND- J Viall

PRO

1ST-J Gingery

2ND-D Burgos

SUPER PRO

1ST-J Dobson

2ND-D Olson