---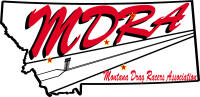 IHRA Division 6 Border Bandits
Coming Soon - Mark your Calendars!!!
As per our Bylaws require is to notify everyone of the annual PCMS meeting: Sat. April 23, noon at the Great Northern [GN] Hotel, Malta MT. Appetizers will be served @ $5.00. The change is necessary as the roof is not repaired at Stretch's and is not usable to the public.

May 21-22 Test & Tune Discount day.
Saturday May 21 will be a track cleanup/setup/fix-up day.
Sunday May 22 will be a Test & Tune Day.
Sunday's Test & Tune fees will be $100.
Those that show up on Saturday to clean up the track will receive a $50 discount on Sunday's Test & Tune day.
Bring your mowers, weed whackers, and/or work gloves on Saturday. Be there or Be Square! ;o)

Race season starts June 4th.
Visit us on FaceBook

If the winners circle images don't appear, try reducing the width of your browser window.