---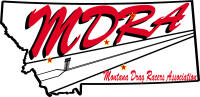 IHRA Division 6 Border Bandits
PCMS Winners Circle
Blake Lloyd - Winner Jr Dragster 6-18-2016
Michael Acker- Pro Class Winner 6-18-2016
Ron Schultz - Winner Super Pro 6-18-2016
Ronald Stahl - Winner Sportsman 6-18-2016
Dylan Bergos Malta Winner Pro 6-19-16
Gary Bennett Havre Winner SuperPro 6-19-16
Jake Nickerson Spokane Winner Jr Dragster 6-19-16
Jared Stenburg Malta Winner Sportsman 6-19-16
Attention in the Pits!

Just wanted to update everyone on the points system. In the past we have had to declare our Summit Super Series points winner prior to the team finals weekend so that they could compete in the SSS division final race. The SSS program has changed it's structure giving the racers more opportunity to go to the World Finals. Now the track points winner and the Summit Super Series winner will be declared following our final points race (which would be the Iron Man weekend). You can qualify for the Summit Super Series World Championship by either winning the Summit Super Series track championship at our track OR by winning the Summit Team Finals main event. You may refer to the IHRA website for all the details and prize packages. http://www.ihra.com/images/SSSflyerfrontback_2016_.pdf

If you have any questions, get back to me.

Thanks,
Kari

Rules for camping on the track have changed.
May 31, 2016

Dear Racers and Families,

As many of you are aware, the DEQ has issued an order of "no overnight camping" in the area of a line from the tower straight north and all the way west to the end of the pit area. We were not made aware of this condition at the time we made the agreement to lease the drag strip property from Phillco. The neighbor at the west end of the track, Mike McKay, got ahold of the DEQ paper work and found this "condition" in the fine print and proceeded to turn us in to the DEQ. This is the guy who has been trying to get us shut down for years.

In an effort to continue to hold racing events at HiLine Drag Strip we must ask anyone who is pitting in that area to move their camping rigs to a different area following the races to spend the night. You will be able to put them back in your pit stall the next morning. We will have a designated camping area with plenty of room for everyone.

We apologize for the inconvenience which is out of our control and hope that this is only temporary until we can get the kinks worked out. Please bear with us as we are just as upset about this as you are. Let's not let this guy run us out of our track and the sport we all love. Let's try and make the best of a bad situation and all stand strong together to make it work!

Thank you!

Visit us on FaceBook

If the winners circle images don't appear, try reducing the width of your browser window.