---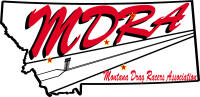 IHRA Division 6 Border Bandits
The Track Weather Station is on weather underground during the racing season.
Attention in the Pits!!
Connect to the following link for all the information on the Summit Team Finals in Edmonton Aug. 12-14

http://ihra.com/images/jevents/56b51a1f2b59f8.08229814.pdf

Please contact Mike Acker @ 306-741-3543 to sign up for the Team Finals. You have until Wednesday Aug. 3 at 5pm to get on the team roster.

Just wanted to update everyone on the points system. In the past we have had to declare our Summit Super Series points winner prior to the team finals weekend so that they could compete in the SSS division final race. The SSS program has changed it's structure giving the racers more opportunity to go to the World Finals. Now the track points winner and the Summit Super Series winner will be declared following our final points race (which would be the Iron Man weekend). You can qualify for the Summit Super Series World Championship by either winning the Summit Super Series track championship at our track OR by winning the Summit Team Finals main event. You may refer to the IHRA website for all the details and prize packages. http://www.ihra.com/images/SSSflyerfrontback_2016_.pdf

If you have any questions, get back to me.

Thanks,
Kari

Rules for camping on the track have been re-defined.
September 2, 2016

Dear Racers and Families,

The DEQ in cooperation with the mayor of the city of Malta has re-defined where camping cannot happen in the pits. Therefore the order of "no overnight camping" has been redefined to the areas now marked off with red pylons. As long as you stay out of those areas, and they are small, you can camp overnight anywhere in the pits.
The neighbor at the west end of the track, Mike McKay, got ahold of the DEQ paper work and found this "condition" in the fine print and proceeded to turn us in to the DEQ. This is the guy who has been trying to get us shut down for years.

We apologize for the inconvenience which is out of our control and hope that this is only temporary until we can get the kinks worked out. Please bear with us as we are just as upset about this as you are. Let's not let this guy run us out of our track and the sport we all love. Let's try and make the best of a bad situation and all stand strong together to make it work!

Thank you!

Visit us on FaceBook

If the winners circle images don't appear, try reducing the width of your browser window.