Sharon Kindle, Malta, MT - Secretary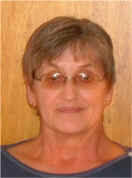 It is a pleasure to serve as your secretary and it has many rewards and great experiences.
My husband, Floyd, and I have seven children between us and share 24 grandchildren and six great-grandchildren.
Each time I go to the track, even when we are not racing, I have such pride in seeing what the Hi-Line Drag strip has evolved in to.
Currently, along with PCMS, I serve as directors on the Malta Chamber of Commerce and Agriculture and Phillco Economic Development.
I am active in Boy Scout troop 429 and am a committee member and trained in several areas to assist the boy scouts. Also, with Pack 432, the Cub Scouts, I serve as Tiger leader.

Home: 406-654-1702