---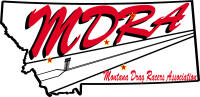 IHRA Division 6 Border Bandits
Live Track Weather/cam coming 5/21
Attention in the Pits!!
The track surface temperature is wrming up!!!
1. Our first race weekend is coming up fast! June 3rd and 4th. Saturday is the annual First State Bank Car Show along with a test and tune following the car show. It has come to my attention that there is a class reunion planned for that same weekend. It would be wise to get your accommodations booked as soon as you can.

2. With the first points race fast approaching make sure you have your IHRA membership and Summit Super Series number current and ready to accumulate points!


If the winners circle images don't appear, try reducing the width of your browser window.
:)
Visit us on FaceBook