---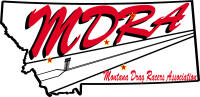 IHRA Division 6 Border Bandits
The Track Weather Station is on weather underground during the racing season.
*****ATTENTION*****

APRIL 22, 2017 -- 1:00 PM -- GN LODGE ROOM
ANNUAL CORPORATE MEETING
(IN ORDER TO VOTE YOU MUST BE A MEMBER OF PCMS - MEMBERSHIPS WILL BE AVAILABLE AT THE MEETING)

Board Members up for election/re-election -
Don Snell
Denny Overcast
Dan Stout

President and Vice-President are elected annually-
Current President - Marty Lundstrom
Current Vice-President - John Carnahan

Following the corporate meeting there will be a general meeting.
Some items up for discussion:
Track prep
Spring clean up
Exterior painting
Expanding pit parking
Track sealing
John & Kari's positions

PLEASE PLAN TO ATTEND!!

If the winners circle images don't appear, try reducing the width of your browser window.
Attention in the Pits!!
The track surface temperature is too cold, so we are going to call the races till spring.
:)
Visit us on FaceBook